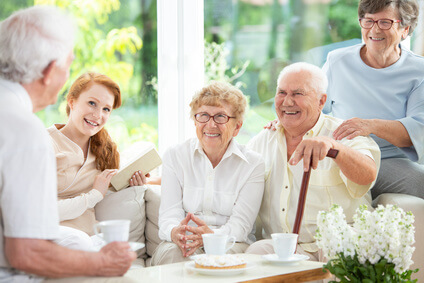 An outstanding care home must be effective, one of the CQC's five key lines of enquiry. In the second of our new series, we look at how care home owners and key decision makers can ensure they meet the CQC's criteria.
CQC's defines effective to mean that people's care, treatment and support achieves good outcomes, promotes a good quality of life and based on the best available evidence
Finding out what a good care home looks like helps families make choices about the care of their loved ones. It can also help them understand what they should expect from a service provider.
KLOE Effective
The Care Quality Commission (CQC) is the body responsible making sure that residential care homes meet the highest standards of care. One of the questions the CQC asks is how effective a home is. What does this mean in practice?
A critical concern is that staff must have the right knowledge, qualifications and skills to carry out their roles, enabling residents to have a good quality of life. They should always ask for a resident's permission to give care, treatment and support in a way that is easy to understand. Family and friends should also be involved in decisions about care, where appropriate.
Staff should know about each resident's health needs and personal preferences, and give them as much choice and control as possible. Staff should also work with health and social care professionals, such as GPs, and take the right action at the right time to maintain good health.
The CQC gives the highest priority to nutritional needs, and one crucial measure of an effective care home is that staff make sure residents get the right food and drink they need.
Residents should also expect to be asked for their likes and needs when the home is adapted or decorated. Any changes to the home should be made to help residents to be as independent as possible.
Cura means care, and we are committed to supporting owners and managers to deliver outstanding care. We help care homes with the most demanding needs to deliver better quality outcomes by automating more daily tasks for management and caregivers than any other care home software.
CQC also looks at how technology is used to make the service more effective and our suite of applications supports care staff by giving them the information they need to ensure that they meet CQC's criteria for the effective running of their care home. Electronic care plans for care homes and mobile care monitoring support care home managers to meet and exceed CQC standards. Our comprehensive care planning systems deliver real benefits to everyone connected to the home.
We hope you enjoyed this article. Look out for further articles here on what makes an outstanding care home as recognised by the CQC.