Covid-19 Free Digital Tools
CURA OFFERS FREE DIGITAL TOOLS

for covid-19 TO ALL CARE HOMES

The Coronavirus pandemic has changed our world and we have had to learn new ways to cope in an
incredibly difficult environment. We are now living in a time where embracing technology seems to be the
best option.
Fulford Nursing Testimonial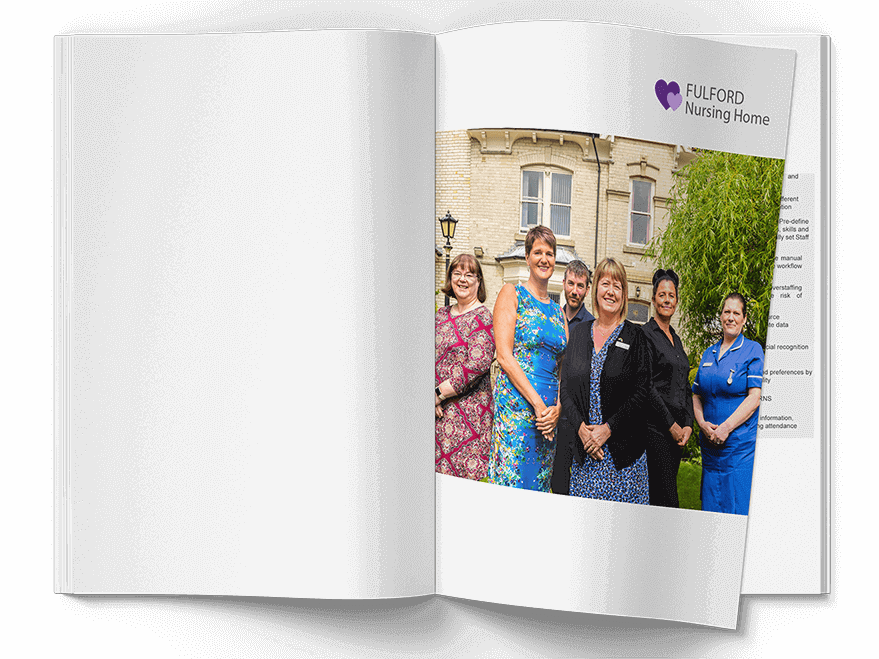 "With Cura's rich set of tools and new features, we are ready to face the new normal and embrace the future of care!"
Elizabeth Hancock, Managing Director of Fulford Nursing Home, believes in adopting
technology to help Fulford boost productivity, reduce paperwork, make better decisions
and ultimately provide better outcomes for residents.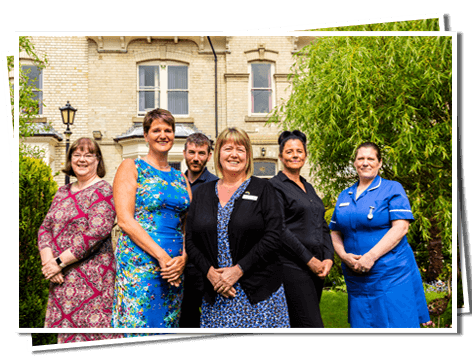 Billing Module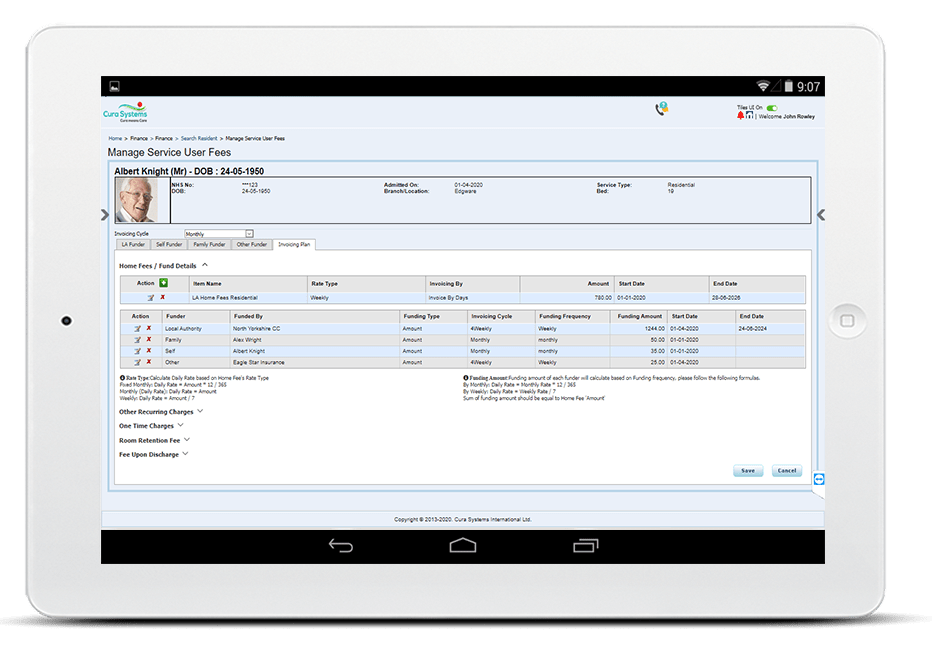 Embracing Technology
A CARE MANAGER'S PERSPECTIVE:

EMBRACING TECHNOLOGY TO

IMPROVE PERSON-CENTERED CARE
Cura Complex Care
Managing complex care

just got easier!

Managing the health and well-being of a resident with complex care
needs is already a challenging task and much more so when it
comes to documenting and maintaining appropriate communication
between care givers.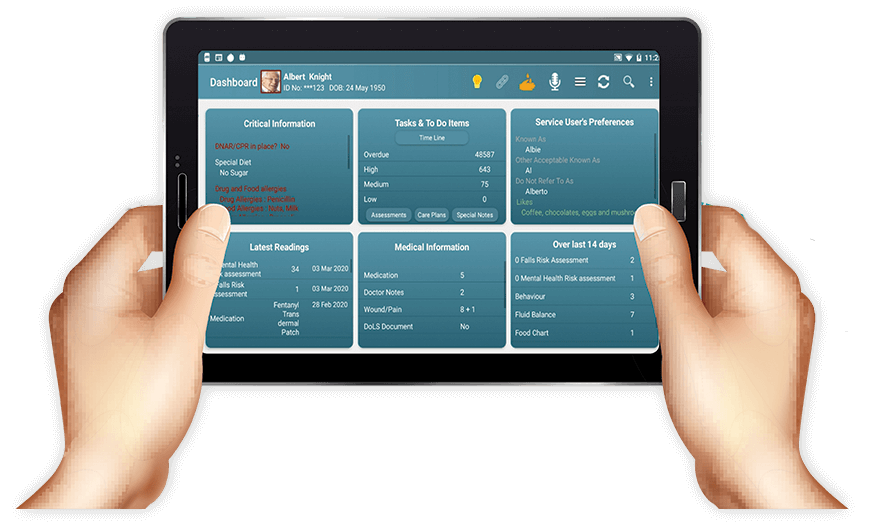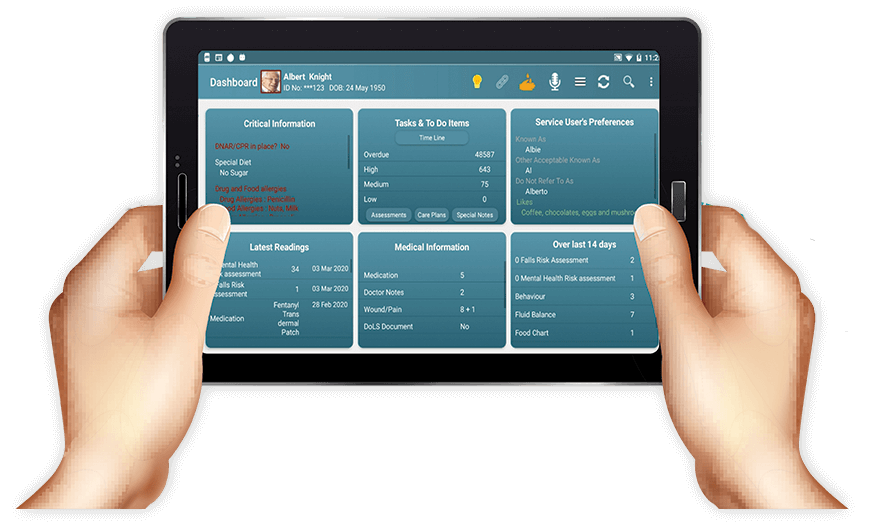 Cura Systems - Covid19
CURA'S RESPONSE TO

COVID-19 OUTBREAK
We sincerely thank our brave health care workers and other frontliners for
their selfless service. We also send our best wishes to anyone who has
been or is unwell, or who is taking care of people afflicted with Covid-19.
We wish you a speedy return to good health.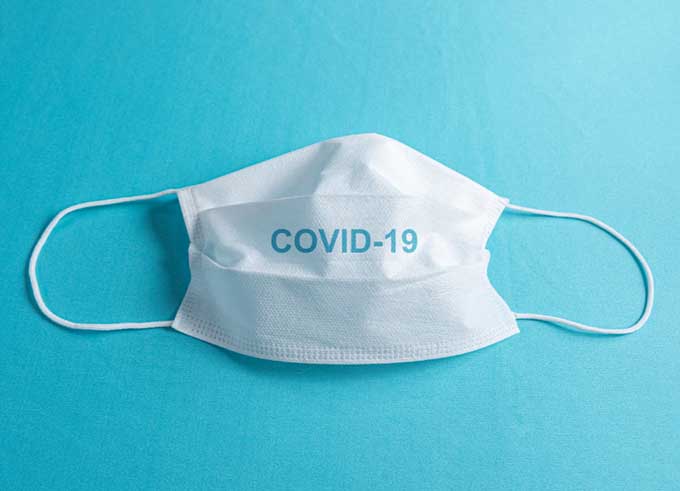 Intuitive Care Management System
Cura is a care home management software that delivers real benefits to everyone connected to the home
We offer intelligent care home management software, electronic care plans, medication management, staff planning, notes,  invoicing and mobile care monitoring. By using Cura's suite of care home applications, your team will have more time to care for your service users and will feel more confident and reassured in performing their care tasks. Together we can go further to safeguard your residents and care workers.
Cura uses images, videos and talk to type functionality to create an all-digital, care planning systems, monitoring and medication management solution. By using our electronic care plans for care homes, you will have real-time access to a full data trail to prove you are delivering outstanding care to the CQC, management, families and friends.
We help Care Homes with the most demanding needs to deliver better quality outcomes by automating more daily tasks for management and caregivers than any other care home software.
Working together, we can strive to deliver outstanding care.
Get in touch
Newsletter Subscription 
Sign up to dowload your FREE Slide Deck

What our customers say about us
Joanna Nykiel, Director, Nightingales Residental Care
Courney Richardson, Healthcare Asst., Barrington House
Kim Hunt, Director | Phyllis Sammars, Owner, Seaford Care Ltd
Beena Benny, Deputy Manager, Bancroft Gardens
Cura is tailored for each resident as we believe it is vital that care delivery is about the person. We give you the tools to achieve person-centred care and monitor health trends and individual residents' outcomes.
Cura provides person-centred care plans to manage your home, residents and caregivers. Cura includes a simple yet effective "chat" system that allows care providers to communicate in real time with key contacts such as doctors, pharmacists and others. With Cura, you will have relevant information available at the point-of-care-delivery.
Cura provides secure applications for every person involved in all aspects of a resident's care. Click on the relevant link below and see how we can support you to revolutionise the management of your care home services.