"Cura…a new approach to delivering outstanding care for people with complex care needs!"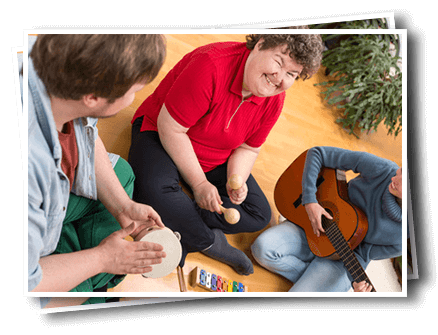 Managing the health and well-being of a resident with complex care needs is already a challenging task and much more so when it comes to documenting and maintaining appropriate communication between care givers.
The challenge is further heightened by the need for detailed customizable assessments and electronic care plans and this is where the right digital care home system can really help to better manage the resident's social, behavioural, and clinical needs.
Management System for Complex Care
Cura supports care homes of all types and sizes, whether they be a family run, single care home, or multi-home provider, however, Cura's true strengths come to the fore when applied to complex care situations such as end-of-life care, autism, learning difficulties, dementia, mental health, birth disorders and other demanding care requirements.
Cura is so much more than just a "Care Planning System". The creation and configuration of assessment tools and care planning structures are tailored through the implementation process to suit each service provider's requirement. This flexibility results in a solution that is applicable to many different areas where highly specific detailed tools and reports are required.
How Does Cura Address Complex Care Needs?
Cura's multiple care apps, including our free format Form Builder allows you to create individualised assessment and dementia care plans, our eMAR charts and medication provides reminders and tracking; individualised health and safety checklists; logging of a variety of incidents that then drive reviews; tracking of assigned tasks, handover notes…and so much more; all to gain greater assurance that quality care is being provided on a consistent and timely basis.
For example, our pictorial meal ordering app will enable care recipients to better communicate their needs, likes and dislikes to caregivers. We also include visual aids such as photos from the individual's memory lane to comfort those afflicted with dementia.
Cura supports you and provides the assurance that outstanding care is available to people with complex care needs in several other way, including: 
Fluid chart - Inadequate fluid intake is a major contributor to risks. You can set individual intake targets and record all outputs per service user. This will help to calculate their net fluid balance in an easily understood graphical manner for a defined 24-hour period.
Auditable bed turning, night visits, incident report and wound management modules – Can be linked to automatically feed into caregivers' daily activities lists and ensure such essential functions are performed on a timely basis.
Task management and alerts – allows setting of specific tasks by individual carer or a group of caregivers. Tasks can be repetitive or one time, all with reminders and reports of completion status and tracking of handovers to others.
Meal planner – caregivers can help service users choose their meals based on their dietary requirements and restrictions such as allergens. The meal planner will also enable calorie control with any over/under alerted to the manager. Your cook can also access the meal choices, plan ahead, and reduce wastage.
User definable care plan structures and processes to provide for intricate and detailed care plans
Flexible, highly detailed when required,  note recording, tying in with care plans providing the right information at the right time and in the right place. Cura uses multiple data entry methods to enable rapid note completion.
Detailed, configurable  incident & restraint recording and reporting, either user defines or using standard tools such as Price
Form builder – allows user to create definable, truly customisable and personalised forms… Do it yourself, or get our friendly support team to do it for you at a tiny fee.
And so much more!
Cura Systems are focused on person-centred care, complex care and most of our customers specialise in this environment. Cura is growing with new features being introduced every month. We welcome suggestions to make changes that will greatly benefit this sector of care.
Seeing is believing! Contact us on 020 3621 9111 to see how Cura can make complex care more manageable.
Care Home Owners
Contact us