"Cura…a new approach to delivering outstanding care for people with complex care needs!"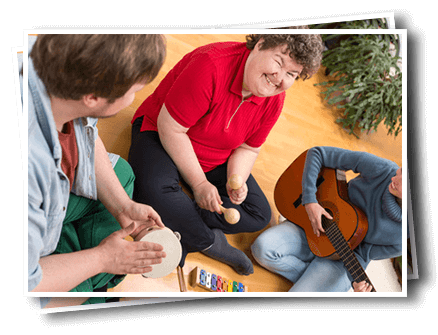 Management System for Complex Care
Managing the health and well-being of a resident is already a challenging task and much more so when it comes to a complex care situation. The need for infinitely customizable assessments and care plans is vital and this is where digital care systems can really help to better manage the resident's social, behavioural and medical needs.
Cura supports care homes of all types and sizes, whether they be a family run, single care home, a larger care provider, end-of-life care, or those providing specialised care to residents living with dementia and/or adults with learning difficulties. However, complex and demanding your care requirements Cura can support you.
Dementia and Long-term Chronic Illnesses
Care Providers supporting dementia and long-term chronic illnesses have service users with complicated medical needs. The residents need more care and support as their symptoms invariably worsen over time. It is essential to recognise a person's individual medical history.
Cura apps such as assessment forms can help to monitor the resident's medical condition give peace of mind with customised assessments and care plans, medication reminders and tracking, individualised health and safety checklists…and so much more; all to gain greater assurance that quality care is being provided.
 Learning Disabilities
Care Providers caring for people with learning disabilities can tailor care and support to each individual needs from a range of mild, moderate and severe conditions. A learning disability is a lifelong condition and requires more attention to support them in their daily activities and encourage living independently.
For example, pictorial meal ordering app will enable care recipients to have the skills to communicate to caregivers their needs. Other visual aids or image based applications included in Cura may also help bridge the communication gap.
Cura supports you and provides the assurance that outstanding care is available to people with complex care needs in several other way, including: 
Fluid chart - Inadequate fluid intake is a major contributor to dehydration and other risks. You can set individual daily intake targets per service user. This will help calculate the total fluid intake and output within a defined 24-hour period and provide through easily understood graphical features.
Bed turning, incident report and wound management modules –Can be linked to automatically feed into caregivers' daily activities lists.
Task management and alerts- Send an ad-hoc task to a staff member from Cura Tablet and receive real time alerts.
Meal planner – caregivers can help service users choose their meals based on their dietary requirements and restrictions. The meal planner will also enable calorie counting. Over or under are alerted to the manager.  Your cook can also access the meal choices and reduce wastage.
And a lot more…
More than 50% of our Cura Systems users are in the complex care environment and we welcome customer feedback to make Cura even more appropriate for such needs.
Seeing is believing!  Contact us today on 020 3521 9111 to see how we can make management of complex care more manageable.
Care Home Owners
Contact us