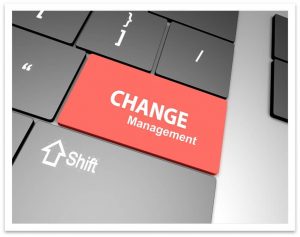 Technology is revolutionising businesses across a wide range of industries, and the social care sector is no exception. The word "digital" often elicits fear, particularly in social care settings where caregivers may feel intimidated by a lack of familiarity and perceive the digital transformation process as complex, challenging and daunting. 
Change management plays a pivotal role in addressing these concerns, ensuring smooth transitions, successful implementation processes and empowering individuals to embrace digital solutions. It involves a structured approach to guide care teams to understand their fears and how to overcome them through fostering a culture of openness, and provide the necessary support and resources for successful adoption. 
Cura's Change Management Approach
Having successfully implemented Cura in so many challenging situations, we understand the challenges of digital transformation and offer an effective change management approach to help care providers successfully transition to digital. This approach includes the following key elements:
Training materials and resources - Cura recognises the need of empowering care teams with the skills and knowledge to effectively utilise the system. By providing readily available resources, Cura ensures immediate access to information and support whenever the need arises, boosting their confidence and competence in using digital care systems. This includes user guides, video tutorials, FAQs, and access to an online knowledge base.
Excellent Customer Support – Cura consistently delivers exceptional customer support with real people (not Bots!) and continue to provide a service level that is unique to every customer. We take pride in providing a proactive, human customer service experience that is a lot faster than chatbot, email and interactive voice response.