"I was worried about going digital but Cura care home software is easy to use and allows me to spend much more time with the residents."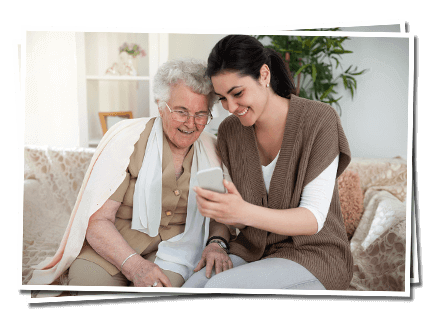 Care Home System for Carers
We understand that care delivery is evolving and now as a care worker you are not only tasked with offering the residents companionship, you are also expected to perform a wide variety of caring tasks including medication management and lots of paperwork!
With Cura care home management system, you no longer need to rely on your memory to get things done or to relay information to others, giving you far more time to spend caring for your residents. Cura records everything you input into the care home management system and transmits data directly to relevant parties. Shift handovers are a breeze with resident-related outstanding tasks automatically passed on to your colleagues. With resident's past data readily on-hand, you can provide more accurate and better quality care to your resident.
We designed our Cura tablet with you, the caregiver, in mind. Its modular design allows you to take on as much as you can cope with and will assist you in all areas of care.
You will have the tools you need to deliver outstanding care and protect yourself from any safeguarding or compliance issues:
Protect yourself from safeguarding and compliance issues.
Real-time access – To your daily tasks and up to date shift notes.
How-do-I module – To recap on exactly how to perform any of your care tasks with easy to use videos, documents and presentations.
Accuracy – With Cura Tablet, information can be recorded quickly, easily and accurately at the point of care delivery.
Instant access – Real-time updates between multiple devices means that the most recent information is instantly at your fingertips.
Prompt action – Custom alerts and reminders can be set to automatically prompt for actions that need to be taken.
Discussion boards and interactive messaging – Enables you to communicate, escalate and share information quickly, easily and effectively.
Talk to type technology – Allows you to dictate your notes for easier input of detailed information, especially if English is not your first language.
Automatic handover notes to the caregiver in the next shift.
Communication – Our optional CuraKin mobile care monitoring module allows next of kin to send messages and pictures direct to their relatives and their care workers.
Spend more time caring and less on paperwork. Be reassured you're on task and medication is correct. Contact the Cura Systems team today on 020 3621 9111.
Residents
Contact us