"With Cura's rich set of tools and new features, we are ready to face the new normal and embrace the future of care!"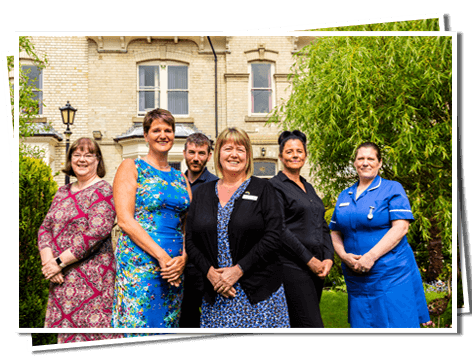 Fulford Nursing Home
"Fulford Nursing Home is a 24-hour residential care and nursing home.  Our dedicated care staff provide residents considerate care, a fulfilling life and support for their friends and families. We strive to build enduring relationships with every resident so that residents can live their lives the way they choose to.
Fulford Nursing Home has an open-door policy and encourages family and friends to visit the home to spend time with their loved ones." Click here to find out more.
Elizabeth Hancock, Managing Director of Fulford Nursing Home, believes in adopting technology to help Fulford boost productivity, reduce paperwork, make better decisions and ultimately provide better outcomes for residents.
Person-centred Care Planning System
Fulford receives Outstanding Rating for Well-Led

"Our carers live with the residents every day and we use a "person-centred care" approach and we wanted to go to a paperless care system to capture records of daily care that could be easily shared by all carers. In the past, when we had paper-based recording, it was predominately nursing based care that was captured and it was hard to share the records. Now with Cura, this information is fully accessible to everyone involved in all aspects of a resident's care."
"Cura allows our team to demonstrate the service we provide, especially the smaller details that help to evidence our Well–Led practices to CQC and to ensure every action is recorded and compliant with their regulations."
Cura meets expectation
"After seeing Cura we were impressed by its wide scope of functionality and how it was developed with the care giver as well as the care managers and owners in mind. This is why we decided to go with Cura Care Management System. It is clear to us that Cura is an amazing piece of technology but one must embrace it completely or you could shoot yourself in the foot.
Cura provides great oversight of what is happening in the home from a business side and helps to measure what's happening care-wise clinically."
Working with Cura in the time of Covid
"Caring for vulnerable people during the covid-19 pandemic is even more critical and the way you connect and communicate will impact on the resident's safety and general well-being. At the height of managing the pandemic, Cura helped us with best practice checklists, inbuilt facility for on-line video calls and scheduling of window visits.
When staff had to be away and we had to rely on some agency staff, Cura made the transfer of residents' vital information so much easier through its easily accessible electronic care plans, daily reports, dashboard and tracking of tasks and handover notes. These digital care records are also a boon for staff returning to duty."
Fulford recommends Cura
"To conclude, I would recommend Cura – it is incredibly good, informative and highlights where you haven't been on top of things and helps to identify areas for improvement. With Cura's rich set of tools and new features, we are ready to face the new normal and embrace the future of care!"
"Together with Cura, we are ready to support every resident, handle every challenge day in, day out… and ready to make positive changes in care delivery and even more so during these unprecedented times."
Give your care home a competitive advantage. Call us on 020 3621 9111 to book a demo. 
Book a Demo