Cura Clock-in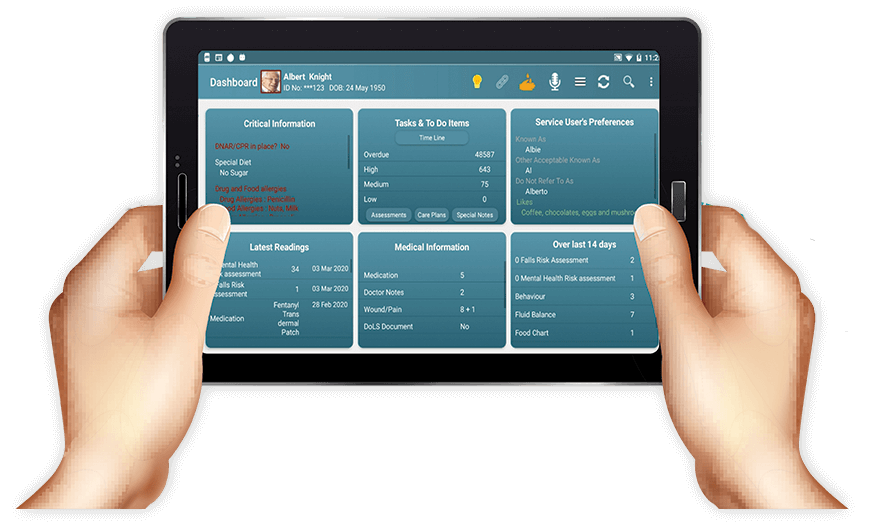 Cura Clock-in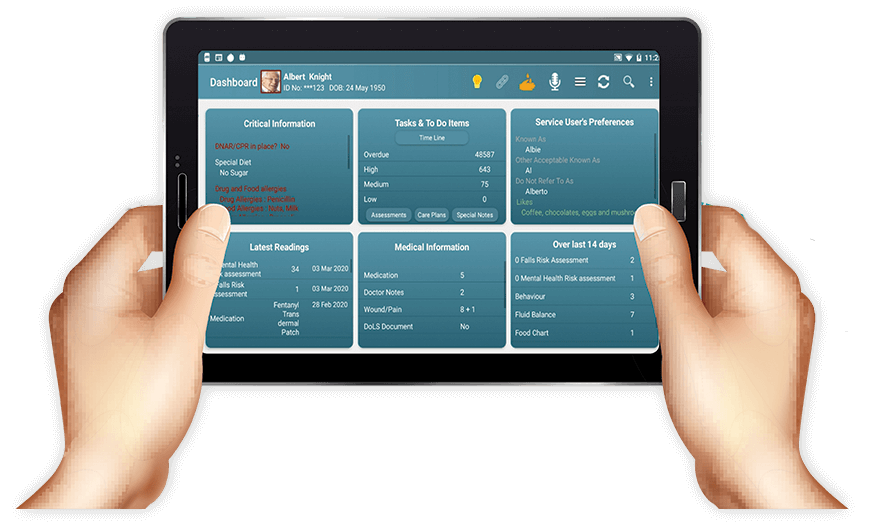 Care Planning System 
Cura Tablet, as the name suggests, is a tablet-based application (app) that is specifically designed for use by the care workers at the point of care delivery. Cura Tablet is also available on your mobile phone as well as your tablet device.
"After seeing Cura we were impressed by its wide scope of functionality and how it was developed with the care giver as well as the care managers and owners in mind. This is why we decided to go with Cura Care Management System. It is clear to us that Cura is an amazing piece of technology but one must embrace it completely or you could shoot yourself in the foot." -  Elizabeth Hancock, Managing Director of Fulford Nursing Home
The Cura Tablet care planning system app equips the Care Workers with all the information that is required to provide outstanding care, including:
Overview of their daily tasks
Access the residents care plans
How-do-I module
Handover notes
To-do lists sent from the care managers using Cura Web
Interactive discussion
Alerts and special reminders
Residents preferences
Record health data
Daily report
...and a lot more!
Cura Tablet helps care workers make better decisions and provide better quality of care.
Cura Tablet also utilises an intuitive module - it analyses the health data the care worker inputs during care delivery and produces a  National Early Warning Score (NEWS) for the resident. The module acts as a mobile care monitoring nurse and will advise the care worker when vital sign readings are of concern.
Give your care home a competitive advantage. Contact the Cura Systems team today on 020 3621 9111.
Next page
Contact us