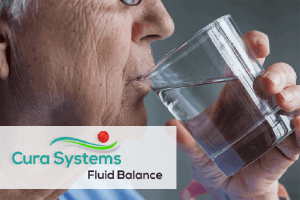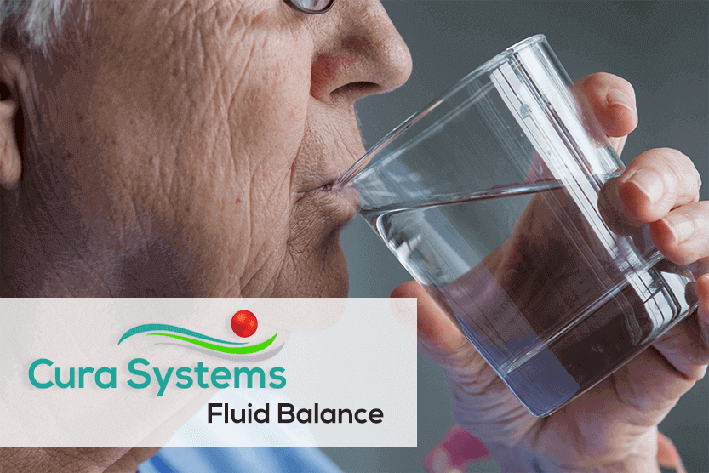 As we age, we are more vulnerable to dehydration and fluid imbalances. This is particularly true for elderly people in care homes who may struggle to maintain appropriate hydration because of mobility or cognitive difficulties. Serious health issues such as kidney damage, urinary tract infections, and even death can result from dehydration. On the other hand, excessive hydration can result in water intoxication, which can also have detrimental effects. Accurate and timely tracking of fluid intake and outflow is crucial in ensuring service users' hydration is met and dealt with right away.
Fluid Balance Monitoring
To address the issue of hydration, many care providers now consider implementing a monitoring tool to keep track of the fluid balance. A specialised digital system for complex care such as Cura with features like fluid intake and output tracking, fluid balance monitoring, and daily fluid balance charts is one way to monitor and manage service user's fluid intake and output.
Here are just some of the features:
Calculate the total fluid intake within a defined 24-hour to 120-hour period - caregivers can ensure service users are receiving the appropriate amount of fluids to maintain optimal hydration levels.

Diet and Fluid Monitoring Chart - provides a visual representation of a service user's diet, fluid intake and output for a given day, allowing caregivers to quickly identify any imbalances or changes in nutritional and hydration status.

Daily target intake – you can set daily fluid intake targets and record all outputs for each service user based on their individual needs ensuring each service user is accurately receiving the appropriate amount of fluids.

Record all outputs – record all outputs for each service user, including urine and stool output.

History data - provides a complete picture of the service user's fluid balance and helps identify any potential issues with hydration levels.

Alerts and notifications – alerts caregivers when a service user's daily fluid intake has not been and falls outside the normal range. This would allow caregivers to respond quickly and adjust their care plan.

…and a lot more!
Cura means Care…. bringing you peace of mind and confidence when managing the health and well-being of service users while delivering person centred care and long-term support.
Providing complex care requires a high level of support and Cura will truly match such demanding needs! If you would like to have a no-obligations, quick look at Cura, please contact us on 020 3621 9111or email at info@cura.systems for an on-line demo.