W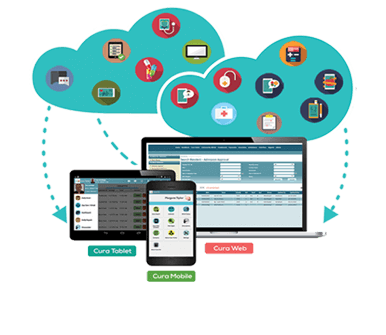 e have produced a series of blogs where we are going to discuss the issues surrounding the change from a paper-based system to a point of care electronic management system(EMS) or digital care planning system in a care/nursing home.
Identify the need
CQC has a vision that care/nursing homes should be paperless by 2021. How would your home start the journey to consider and finally achieve this?
The key factor to change is to recognize the need for the change. So, why should you change the way you have always worked?
Electronic Management System (EMS)
One of the first issues that may prompt you into seeking an EMS may be access to previously stored information. This will be easier and the amount of storage space needed to house paperwork will be drastically reduced.
As a carer, you will have access to information at point of care and as a manager you will be able to see when and who has accessed or inputted information and view what has been recorded. There will be an alert about a previously entered task and the recording of completed tasks will be in real time along with a record of deferred tasks. Permission about who can input information and who has access to different levels of information can be set by the manager or a responsible person.
Having accessed previously stored records it is possible to generate progress reports, for example blood pressure, weight, height and BMI
This data can be viewed as a graph and will show changes and trends. Progress in areas that may have previously needed improvement can be shown.
The accuracy and quality of information will be increased if it is entered as quickly and as conveniently as possible. Instead of waiting till the end of a shift the care-giver can enter the information instantly. This information can then be viewed immediately by anyone that has the authority to do so.
Care givers who do not have English as their first language or who struggle with writing the information in English, can dictate the details and it will be written by a voice recognition programme.
When information can be easily recorded, the quantity and quality of that information also increases and this supports the "evidence" required by CQC.
If your home has a rapid turnover of staff, security can be maintained by limiting access to information, by new staff or agency staff.
Involvement of the resident in the decisions regarding their care plans can also be recorded. Voice recordings of consent can be obtained and stored.
Information can be shared within the care/nursing home and between homes in the same group.
The start of a residents care journey often starts with a visit to the persons' home or hospital by a member of staff from the care/nursing home or by the resident visiting the home. Information about that person can be entered at that first visit so that when the person actually takes up residence the information is readily available.
All information regarding all aspects of the residents' care through to their final wishes can be stored on the care planning system. Difficult conversations can take place at the most convenient time and decisions recorded in real time.
By  Lynne Omar, Senior Consultant