Cura Systems is committed to ensuring all our customers gain the best value from their investment in Cura and continue to provide a service level that is exceptional and unique to every customer.
Cura care home management system has transformed the daily operational activities of our customers and they are happy to share with you their digital transformation journey.
Cura Systems has gained a reputation of reliability among care and residential homes in Singapore and UK – helping to confront the multifaceted challenges that care providers are now facing.
We listen to our customers' needs and preferences, and are committed to providing a holistic care planning systems and mobile care monitoring apps that truly benefits all of those involved in the provision of care.
Avon Park Care Home
Alex Nethersole, care home owner of Avon Park Care Home, purchased Cura in October 2016 as he knew that using a comprehensive care management system would help him and his team evidence the care they were delivering in a consistent manner.
"I looked at all of the care home management solutions on the market but decided to go with Cura Systems as they provided a superior product demo. They really understood and listened to what I was looking for. Cura was the easiest to use, visually was the most pleasing and had better features as standard functionally than any of the other systems."
Brightside Manor
Sheela Nava, Care Manager and Clinical Lead of Brightside Manor was optimistic that digital systems have helped them do a better job, and become sufficiently competent and efficient by simply moving to fully digital ways of care planning, recording and evidencing care.
Cura enables everyone at Brightside Manor to be more receptive and responsive, increase their productivity and boost their confidence in managing complex care, resulting in a better quality of care, a safer care environment and monitoring improvement in outcomes.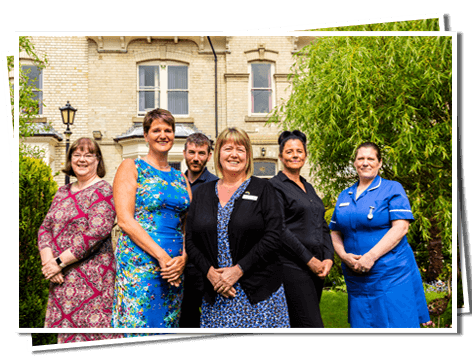 Fulford Nursing Home
Fulford Nursing Home is a 24-hour residential care and nursing home.  Our dedicated care staff provide residents considerate care, a fulfilling life and support for their friends and families. We strive to build enduring relationships with every resident so that residents can live their lives the way they choose to.
Elizabeth Hancock, Managing Director of Fulford Nursing Home, believes in adopting technology to help Fulford boost productivity, reduce paperwork, make better decisions and ultimately provide better outcomes for residents.
Glenhelenbank
Louise Steward, care manager of Glenhelenbank, was firmly of the belief that digital systems would provide numerous benefits including better visibility in care operations, boost productivity and improvement in communication, compliance and care outcomes. She made the switch to Cura in September 2021 to address challenges such as medication errors due to lack of coordination, duplication of records and poor documentation that can have an adverse effect to the service user.
Cura supports Glenhelenbank's way of making their caregiving life better by providing a platform where carers can get more done with less.
Chatsworth
Chatsworth is a well established award winning private home. The proprietors and manager have many years of experience in the care sector and pride themselves on the high standards and warm welcoming homely atmosphere.
Sally Colwill, Care Manager of Chatsworth Residential Home, made the switch to digital care planning in April 2021 to make their caregiving life a lot easier and found Cura not only a solution to paper-related inefficiencies but also an intuitive care system that's specifically designed to manage all aspects of their day-to-day operations, and for complex care situations.
Cura means care...and we care as much for you, as you do for your service users. Cura is ready to support every home and ready to make a positive change in your care delivery.